Stay for Walnut Street Inn's Amazing Breakfast Served Every Morning!
Breakfast is served from 7am-10am every morning.
To make your reservation please call the Front Desk (417-864-6346).
Delightful Breakfasts at Walnut Street Inn
Wondering where to break your fast while staying at Walnut Street Inn?
Our chef creates one amazing breakfast after another. No continental breakfast here, but a full, individually made bountiful breakfast, fresh every morning. Come for the amazing location, but you will keep coming back for the breakfasts!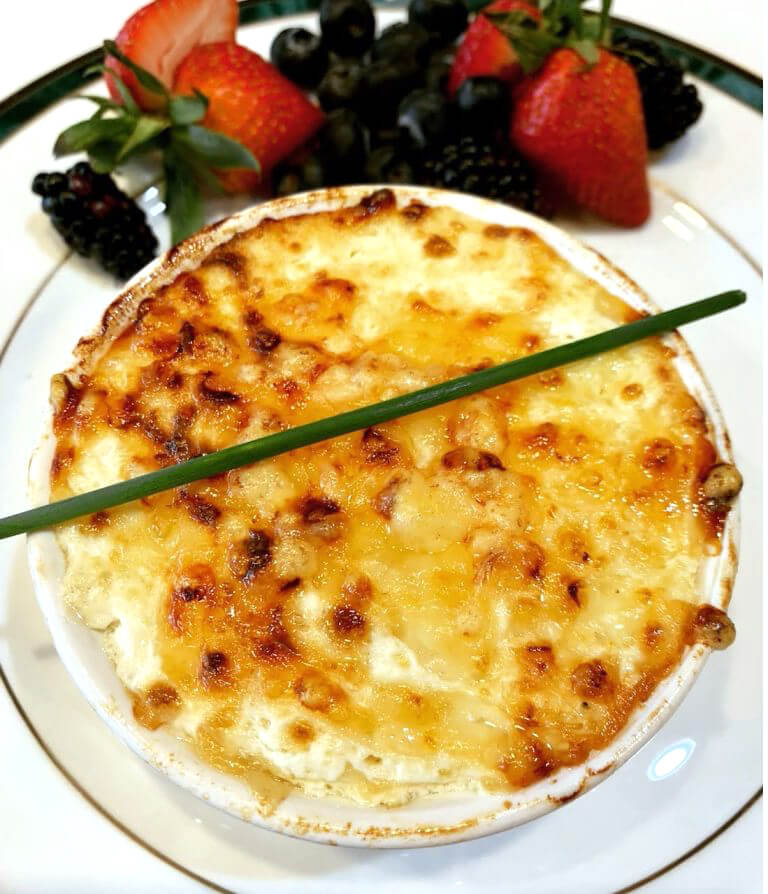 Breakfast at Walnut Street Inn: A Delicious Way to Begin Your Day
We serve breakfast in the dining room on the first floor of the Main House.
If you are not a guest staying at the inn, you are still welcome to join us for breakfast. Just be sure to give us a call the day before to make your reservation. Children under the age of five eat for free. For breakfast meetings, we can arrange a special breakfast time for groups of eight or more.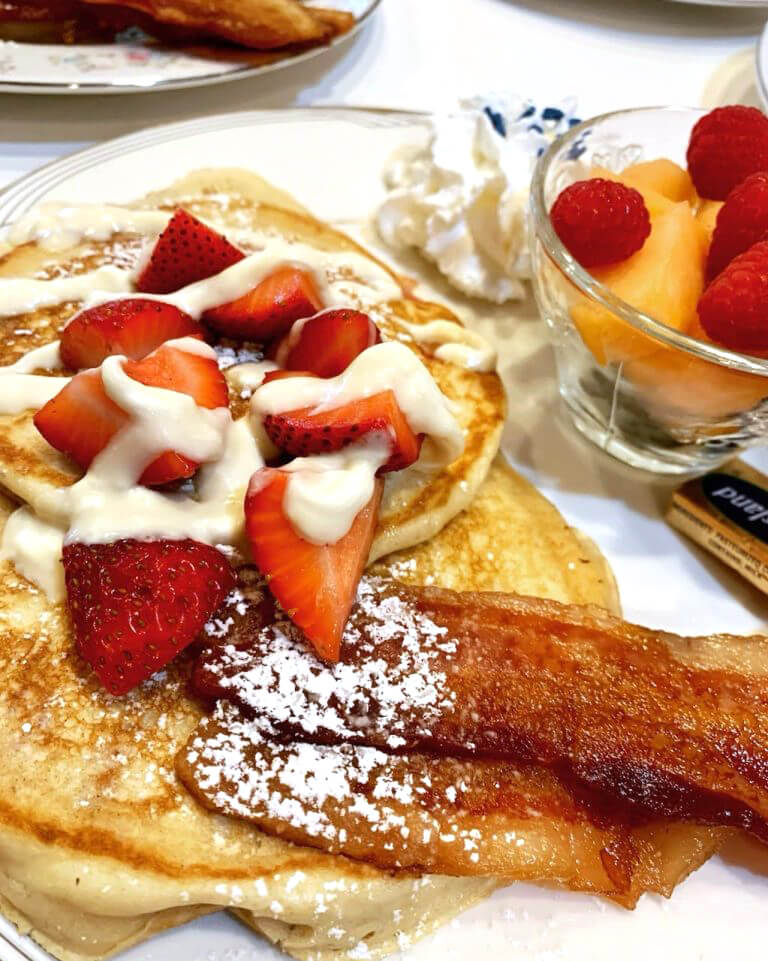 Enjoy a Personalized Breakfast Experience at Walnut Street Inn
If you have special dietary needs or restrictions, please let us know ahead of time. If the menu of the day is not quite to your liking, we always have a selection of à la carte items such as eggs, toast, oatmeal, and fresh fruit.
Preparation of our menu takes time and also timing. So please let us know your special requests the day before, if possible.