Experience the rich history of the Walnut Street Inn in our beautifully renovated Carriage House, originally built in 1894 as a humble dirt floor stable. Since 1991, this charming structure has been transformed into a hidden gem, featuring four lovely and secluded B&B rooms, each with its own private bath.
The Carriage House boasts two large first-floor rooms with easy access and no stairs to climb - perfect for those with mobility concerns. The Jewell Room is fully handicap accessible, offering the ultimate in convenience and comfort. Both first-floor rooms feature exquisite built-in canopy beds adorned with starry accents, as well as gas fireplaces and two-person whirlpool tubs, ensuring the utmost in relaxation and romance. Upstairs, guests will find two additional rooms, each with gas fireplaces, lofty ceilings, and skylights, adding to the open and airy ambiance of this unique space.
Whether you're traveling with friends or family, the Carriage House can accommodate up to four guests, providing the ideal setting for laughter and memories. And with complimentary Wi-Fi access available in all four rooms and outdoor sitting areas, you can stay connected while enjoying the peace and quiet of your secluded retreat.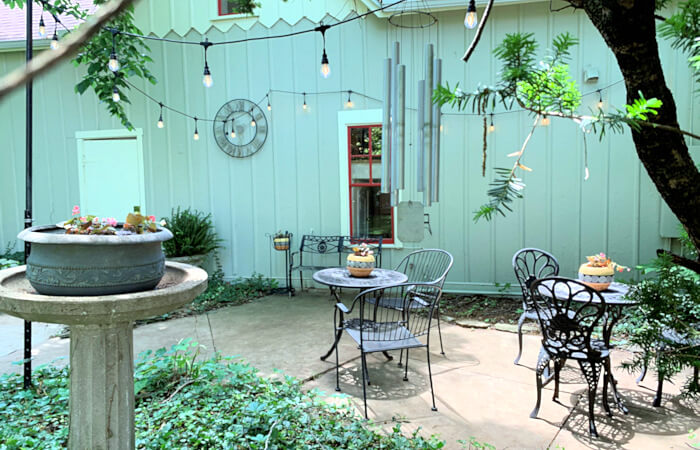 Escape to the historic charm and comfort of the Walnut Street Inn's Carriage House, where the past meets the present in perfect harmony.