Walnut Street Inn Events offers on-site event planning services, exclusively for the Walnut Street Inn Bed and Breakfast in Springfield, MO.
Catering to a range of memorable occasions, such as surprise birthday parties, elegant bridal or baby showers, weddings and more – the Walnut Street Inn delivers a truly one-of-a-kind experience. Blending vintage with contemporary amenities, this exceptional venue captures the best of both worlds. Just half a mile from downtown, guests can easily soak up the fun city vibes.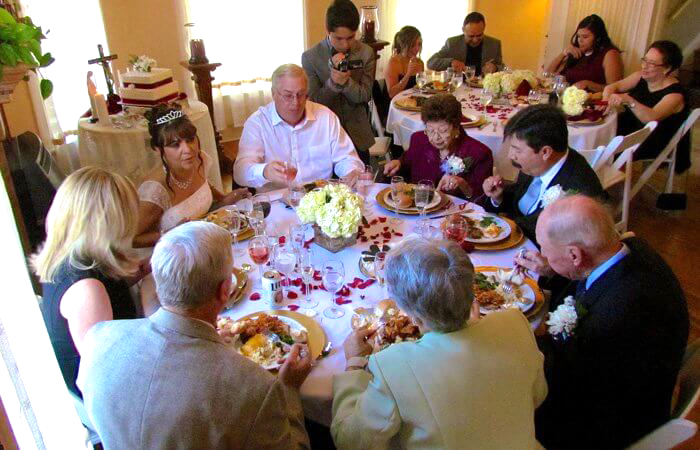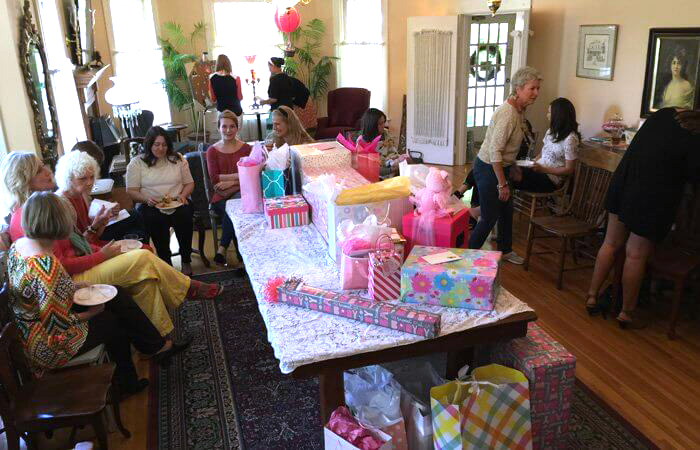 What type of event can you hold at the Walnut Street Inn Bed and Breakfast?
We customize your event – from the day of services to all-inclusive packages.
Event Types
Baby Shower
Bridal Shower
Birthday Party
Small Fund-Raiser
Anniversary Dinner
Corporate Lunch / Meeting
Brunch
Wedding Rehearsal Dinner
Something Else – Let Us Know!
All-Inclusive Events
When you hold your event at the Walnut Street Inn Bed and Breakfast you have access to just about everything you need to make your event memorable:
On-Site Event Coordinators
Parlor
Dining Room
Catering
Backyard Area
Deck
Full set up and clean up
We also provide dishes, flatware, coffee cups, platters, punch bowl and cups, wine glasses and champagne flutes.
Effortless On-Site Catering for Unforgettable Events
At the Walnut Street Inn you have the freedom to bring in your own catering or have us cater the event for you!
(Please note that for the safety of all guests served; any food that is brought in must be prepared in a government inspected commercial kitchen.)
We are delighted to offer the convenience of on-site catering for your event, allowing you to simply arrive and savor the occasion. Our diverse menu features an array of both hot and cold dishes, guaranteed to delight your guests, while our competitive pricing ensures a satisfying experience for the host. Let us handle the culinary details, so you can focus on creating unforgettable memories.